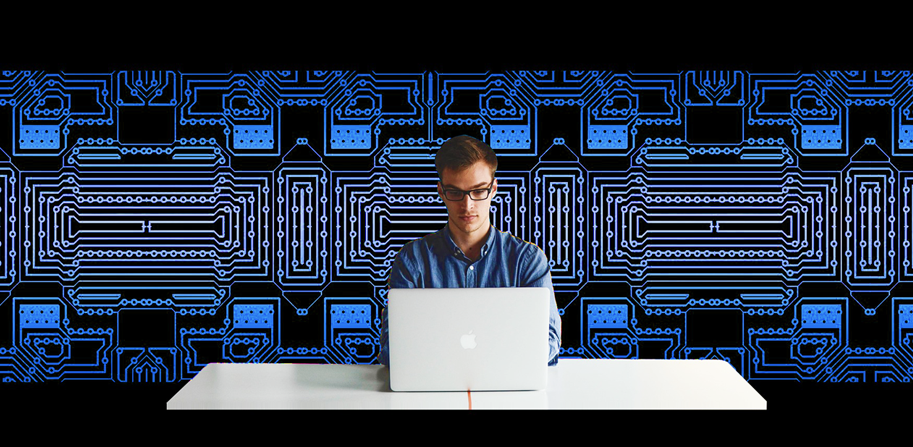 WHO WE ARE
Welcome to Opticut Technology
Opticut Technology designs and develops high end, "start to finish", seamless integrative software solution systems for the Window & Door manufacturing industry. It also designs and manufactures precision made computerized cutting, bending, and notching equipment for this and other manufacturing sectors. Whether it's equipment for specific tasks or customized end-to-end manufacturing software solutions, we build in the same high level of quality and customer support into everything we deliver.
1995 Opticut Technology Inc. was founded
John Ferreira founded Opticut Technology and began the machinery development and engineering of units to assist the door and window manufacturing industry in 1995. It all began with the VBS 3000 (Vinyl Bending System) designed to bend ninyl extrusion and create any type of arched window. The RTS 1000 was developed next. This unit was a manual round cut off saw that was created to cut precise angles for the bent shapes and the straight pieces all in a single setup.
1997 Opticut Technology develops the "Automatic Cut to Length" machinery
1998 Opticut Technology develops the DaVinci Works Software Solutions System
This system incorporated an order entry and material breakdown component as included machine exports.
2001 Opticut "Grid Notcher" machinery was developed.
2004 Opticut Technology adds an "electronic import" feature for dealers to its DaVinci Works Software Solutions System
2006 Opticut Technology designs and develops its Award Winning DaVinci Gridlock Software Program
2013 The Davinci Sales Cloud Software Development begins its evolution.
This "Cloud based" software solution system includes electronic template transfers, document attachment capabilities and gives the user accessibility to the company's Access/MySQL database order entry system from a web browser for the first time.
2013 Opticut Technology begins developing responsive integrated apps for their DaVinci Sales Cloud Software System Solutions
PRODUCT & SOFTWARE DEVELOPMENT PHILOSOPHY
The Opticut Technology development philosophy, based on the company's primary goal to deliver products that seamlessly streamlines customers' work flow, consists of these principles:
Productivity :
Products are designed to maximize the productivity of all users, including systems programmers, application programmers, analysts, and operators.
Resource Conservation :
Products are built to be resource-efficient, making minimal demands on existing hardware and software. Instead of an expensive hardware approach, Opticut provides an affordable software solution.
Flexibility and Integration :
Opticut Technology systems software products have a common front end, making multiple product installation and integration seamless and effortless.
Reliability :
Opticut prides itself as a reliable vendor always there to education and support customers and their businesses. We listen to our client's challenges and try and develop software solutions that will address these paint points. Opticut Technology is recognized as a leader when it comes to leveraging the latest hardware and software technology. The company invests countless development man hours to exploit these technologies for the sole purpose of helping their customers increase performance and reduce costs.
CHALLENGES & INNOVATION
At Opticut Technology, we understand the challenges our customers face and use our innovative team to develop and create unique software solutions systems to combat these challenges for them.
EFFICIENCY INCREASE
In today's competitive market, being able to do more in less time is an absolute necessity. We can help you increase your efficiency levels by integrating automation along your business processes that will save you time and money.[read more]
MODERNIZATION
Modernizing one's operations is a must. Change can often be painful to go through but necessary to ensure the stability and growth of your business. Opticut can help make those changes easy, affordable and painless.[read more]
COST-REDUCTION
In order to remain competitive in today's market, every company must keep reducing costs while outputting the same quality results. We can help you achieve these objectives through our various software solutions.[read more]
ACCESSIBILITY
Being able to access information from anywhere, any time and on any platform available is crucial to doing business in today's online market. Opticut provides "cloud based" solutions that will help your team stay connected at all times.[read more]
INCREASE REVENUE
A great way to increase revenue for your business is to increase your daily quoting. Opticut can render your quoting process more efficient and therefore, increase the actual quote outputs and increase orders.[read more]
SEAMLESS INTEGRATION
The way to a smooth business operations is through seamless software integration and execution. Every bump in the road costs your company time & money. Opticut provides you seamless software integration and accessible technical support.[read more]
CUSTOMER ENGAGEMENT, SERVICES & SUPPORT
At Opticut Technology, we strongly believe in engaging our customers in the development process of our unique software solutions. We value their feedback and rely on it to drive our product evolution. We provide our customers with strong and reliable customer service and technical support so that they feel a constant partnership with our company. We build long term partnerships with our clients and value their success as our own.
KEY SUCCESS FACTORS
Our main key success factors in the development of our machinery and software solutions systems are the following:
●
Our knowledge and long-term experience in the industry gives us valuable insights on what is needed within the manufacturing environment. Having had to use the machinery and the software to operate our own business has given us reason and internal motivation to design and develop better, more efficient ways of accomplishing common tasks.
●
Our constant attention to our customer's needs and the feedback we receive from them also go towards successful development of efficient systems.
●
Our in-house team of developers and innovators give us the edge that we need to be the best in our industry. For Opticut Technology, development is not outsourced but kept close to the internal team of people who have come to know the processes of the manufacturing world by heart. Their innate knowledge of how things are made and what it takes to create a "Start to Finish" system as well as living within the environment on a daily basis gives them the best success outcome odds.