Opti-Stop Max
Automated Length Stop
With the Opti-Stop Max you can automate a wide variety of manufacturing functions and eliminate cutting errors, adding to the life of your cutting and boring tools. No need to run network cables to the shop floor, nor do you need to tether the controller to the machine. WiFi and Bluetooth technology tie the system together, wirelessly.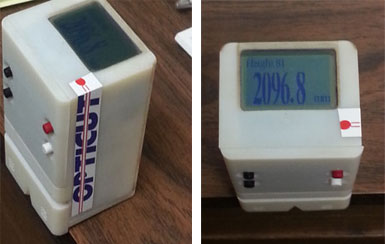 Automate Your Existing Equipment
The Opti-Stop Max is flexible and can be adapted to a wide variety of tasks and equipment. It can even automate the use of your existing equipment for greater cost effectiveness.
With a 10-foot bed, it can handle most applications, but custom sizes can be made to suit any requirement. The Opti-Stop Max adapts to a wide variety of tools including: saws, drills, mitres, routers, boring tools, metal shears and punches. The encoder accuracy allows the moving bridge to get to within 0.04 mm (0.0017in) of the commanded position. The equipment runs on a standard 110 volt, 15 amp circuit.
Double your productivity – Optimize material usage
With the affordable Opti-Stop Max, a wide range of manufacturing functions can be automated while assuring precision quality and maximum productivity. With a high speed moving bridge, the throughput of materials is significantly increased over other systems.
A key feature of the Opti-Stop Max is its simplicity of design by using, in most cases ,"off the shelf" components and the attention to detail. In the unlikely event that parts are needed to be replaced, they can be, in most cases, sourced locally with the exception of the electronic control board (brain). The control panel app is just a click away from the web site.
At a much lower cost than comparable equipment and with a multitude of standard options not offered by others, the Opti-Stop Max is a clear choice.
Product Benefits:
Increase productivity with a wireless device.
Get precision accuracy in cutting, drilling, punching…. every time.
Download material cut lists from the office upstairs or from around the world.
Integrate existing equipment into automated processes.
Automatically print parts' labels right at the work station on a wireless portable label printer from the downloaded cut file. No wires, plus no power cord needed.
Bluetooth enabled & operable with a phone app.
Four input methods are standard:
On-Screen touch pad, for metric or imperial input
Scan barcode label with printed size
Download cut lists from remote file servers wirelessly
Download lists from the Opti-Rulr wirelessly from over 50 feet away