Davinci Sales Cloud
DAVINCI WORKS IN THE CLOUD IS A WEB BASED, QUOTING/ORDER ENTRY SOLUTION FOR THE WINDOW AND DOOR INDUSTRY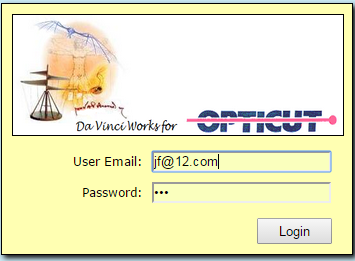 Being web based, it is universally available to anyone with an internet connection and no other software need be installed. It is directly linked to the manufacturer's database and all work is saved on the manufacturer's server. The saved data, serves as the starting point for production, shipping, invoicing all handled by the locally executed production/ shipping modules of the DaVinci Works family.
DaVinci Works In The Cloud Structure :
BUYING GROUP ==> DEALER / STORE LOCATION ==> LOCAL USER ==> END USE CUSTOMER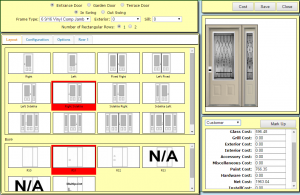 THE COMPLETE AND AFFORDABLE SOLUTION
DaVinci Works In The Cloud performs the following functions:
• Quoting
• Estimating
• Order Entry
• Credit Check
• Template Manager for special shapes
• Calendar
WHY DAVINCI WORKS FOR YOU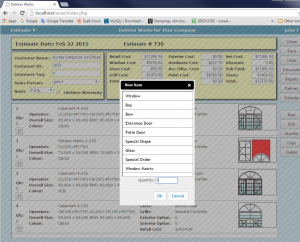 Automation significantly increases productivity and improves the quality of finished products. Now with DaVinci Works In The Cloud, the order entry process is given to the actual people that require the product. Input mistakes in sizes and types are eliminated and the manufacturer is unburdened from the tedious task of data entry and trying to guess what the customer requires. Opticut'sDaVinci Works software has been designed to take advantage of this opportunity in a way that makes it affordable to both medium as well as large-scale manufacturers.
YOUR COMPETITIVE EDGE
The window industry is service driven, but with DaVinci Works, making life easier for your customers is simple. Accommodating curved and architectural designs is a snap and the quality and accuracy that your customers demand is assured. DaVinci Works means many value added services for your clients, enabling you to build your business and your profits. A few minutes of training, as opposed to weeks, is all that a user needs to be proficient in the program.
THE CHANGING FACE OF WINDOW MANUFACTURING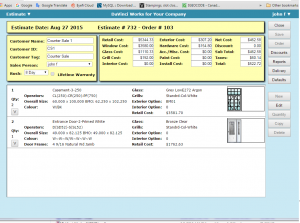 Opticut developed DaVinci Works Software to automate the entire manufacturing process from end-to-end. The order processing and fulfilment cycle, from quotation to warehousing, shipping and invoicing has become more efficient giving DaVinci users a major advantage over their competition. Mass production is being replaced by mass customization. To be competitive in this changing marketplace, manufacturers must accommodate customization with on-the-fly flexibility and rapid response while maintaining or increasing profit margins. In the majority of cases this will only be achieved through technology based production management solutions.
While there are some other software products available, nothing compares to DaVinci Works in terms of functionality and certainly cost. It is a true end-to-end solution with a unique and simple to use customer interactivity.