Opti-Rulr
A linear, digital measuring device with associated automatic length stop.
Opticut Technology is pleased to introduce the OPTI-RULR ®, a digital, Bluetooth® enabled linear measuring system. The hand held digital measuring device measures and keeps track of multiple lengths for cutting on its automatic length stop.
Product Benefits:
Eliminate errors in reading a manual tape.
Perform and keep track of multiple readings up to 200 data points on the device.
Automatically add offsets to specific profiles.
Use for "inside" or "outside" measurements.
Hand-held Digital ruler with infinite length capacity.
Ergonomic hand held device for 1 hand operation.
High speed data capture.
Accuracy of 0.05mm (0.002 in)
9 volt rechargeable battery power on device
BLUETOOTH®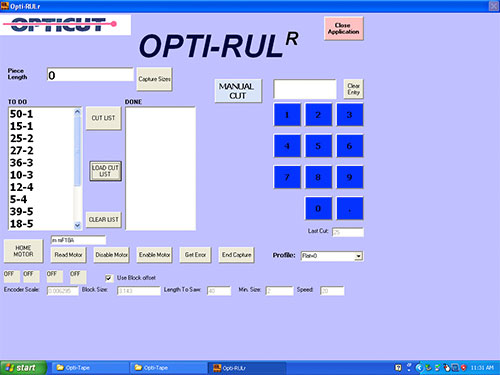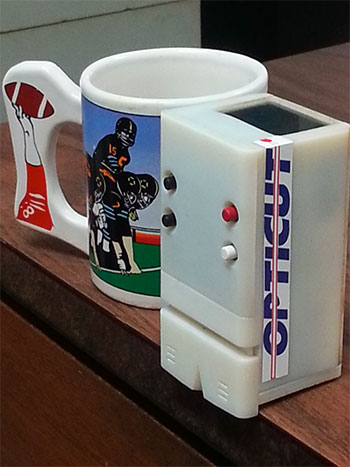 Opti-Stop Max
A key feature of the Opti-Stop Max is its optimization software that allows the optimization of materials for the minimum amount of waste. The operator can program entire materials lists, or programs can be downloaded into the Opti-Stop Max.